★Discount cannot be used when purchasing this card, otherwise the order will be cancelled. ★ 
Support:     51273704@qq.com    support@g-wolves.com
Please click the link below at the same time to add the sks mouse to your shopping cart for free. If you encounter any problems, please contact us.
1. Before 24:00 on November 16th, the user who bought the member's stored value card will get a SKS wired mouse (random color) for free when checking out.

2. This card cannot be refunded.
3. It is specially stated that this card has no physical card. After you purchase it, we will send the electronic card to your email address within 24 hours. After receiving the email, your card can be used.
     

This One.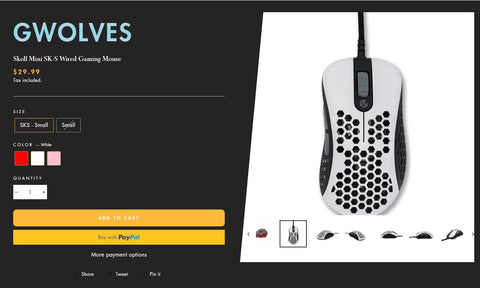 Instructions for using the electronic card
For every order over $100,the discount can only be used once.

For every order, you can use the $10 discount, taking $20 off.

Before the card is used up, the holder can apply for the right of priority in shipping products.

This card cannot be used with other discounts.

This card can only be used by the cardholder himself. Please keep your discount code properly.

G-Wolves reserves the right of final interpretation of this card.

After purchasing the electronic card, we will send the electronic card to you by mail within 24 hours.